Oolite
Oolite is a clone of Elite, created and developed since the early 2000s by Giles "aegidian" Williams until he stepped down as a developer and was replaced by a small team of developers led by Jens "Ahruman" Ayton". It was originally developed for MacOS but was converted to Linux and Win32 formats.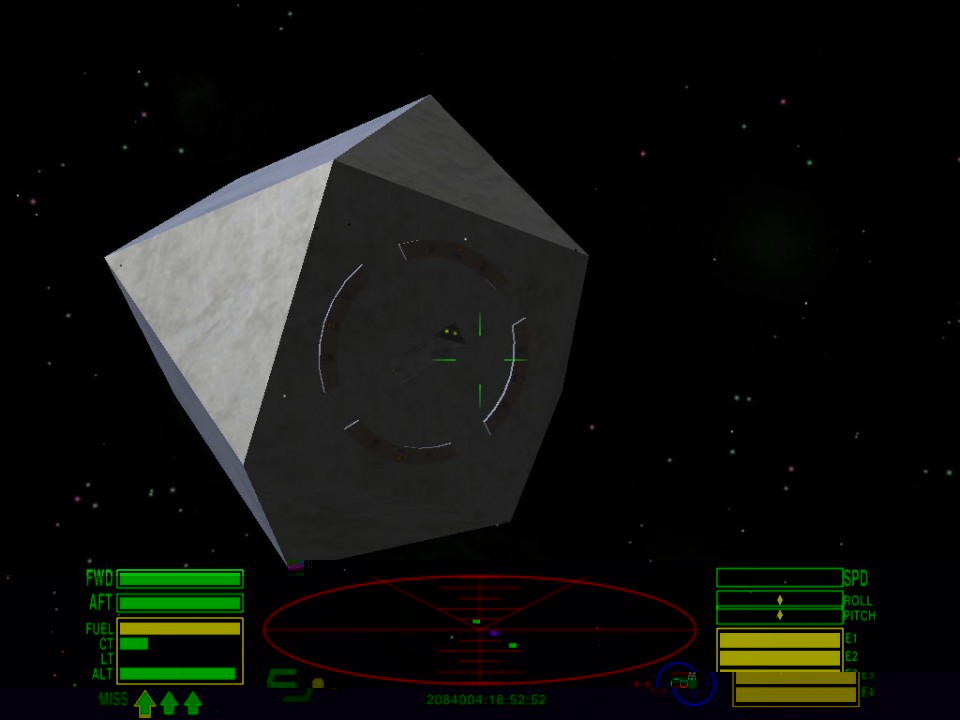 Oolite is one of the few Elite-related projects to have survived and created a noteworthy product. It is popular with its players due to staying true to the gameplay and atmosphere of the original but adding a more dynamic universe and the ability to create new content for the game.
Oolite takes Elite and basically gives it a makeover. The graphics engine makes full use of the functionality of OpenGL and the AI is much more advanced than original Elite - where the latter was player-centric (action was centered around the player) Oolite has an ever-changing and independent universe centered around the planet being visited.
The OXP system (Oolite eXpansion Pack) allows players/developers the chance to design and include content into the main game, whether it be a new ship, new missions or even new planets. Some of these OXPs have tapped into the potential of the more recent graphics cards and given ships full Shader 2.0 texturing and light mapping making Oolite's graphics comparable to the current crop of space sims like Eve Online and the X series.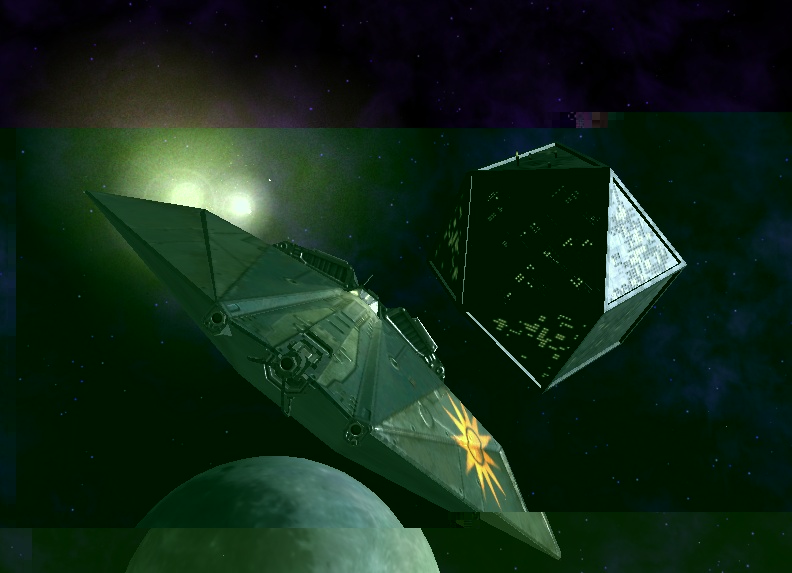 OXP magic: Griff's Cobra Mk 3 and Coriolis addons
Oolite has built up a substantial and loyal fan following and a very tight-knit community. The online community centers around the Oolite Bulletin Board, often referred to as "the friendliest board this side of Riedquat". Forum members have contributed hundreds of add on packs, have taken over development and maintenance of the game code, created a new website and built and maintained a thorough and detailed wiki site on the game. Oolite's community may be one of the largest Elite-related active communities on the internet.
Oolite's success has been international, with forum members and downloads of the game being recorded all over the world. Various international computer-related websites and magazines have carried reviews and demos of Oolite, and the game has even appeared on the coverdisk of a few magazines.
Oolite is even notable enough to have been granted its own page on Wikipedia!